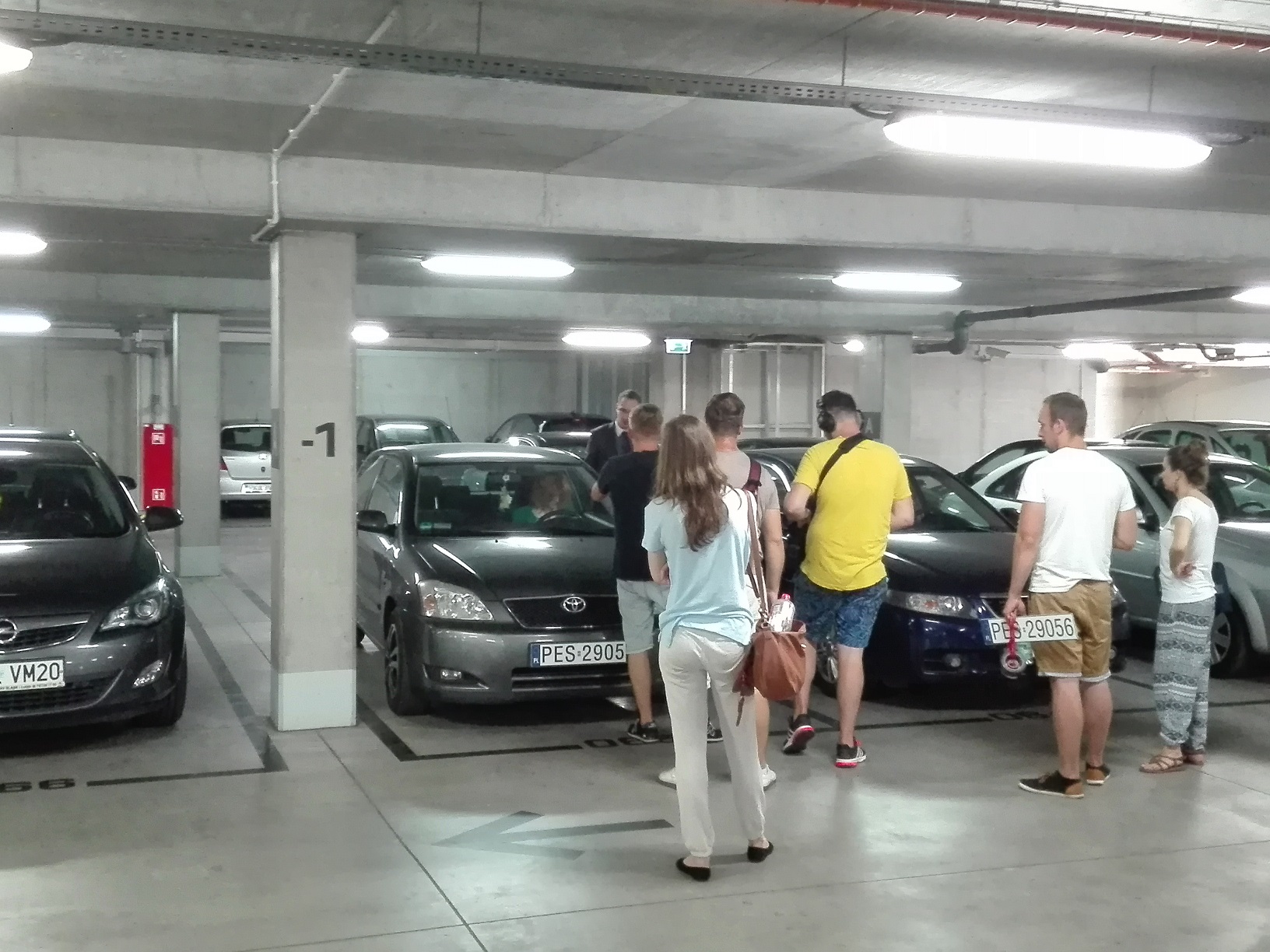 On Saturday morning (24-06-2016)  in the car park next to the Centennial Hall, there were dramatic and disturbing scenes in which you could see  beaten and bloodstained people next to the cars.
All concerned customers can calm down… these were the scene for the next episode of quasi-documental TV series "Dlaczego Ja?", Conducted for TV Polsat.
It was the car park's debut on the small screen, the effects of which will be soon to be seen in the 688th episode.