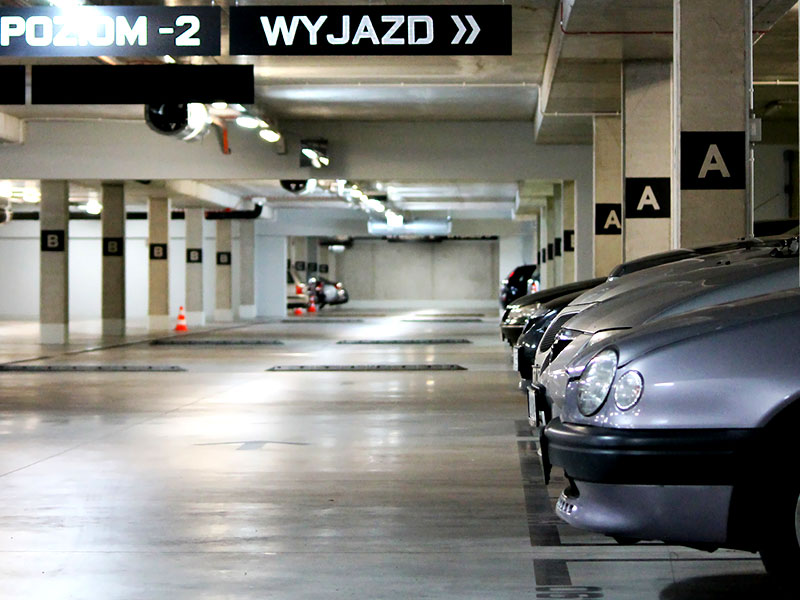 The project, worth PLN 43.3 m, was built under a concession contract concluded in April 2012 by Budimex Parking Wrocław, a special purpose vehicle owned in 100% by Budimex SA, a publicly traded company. It was commissioned by Wrocławskie Przedsiębiorstwo Hala Ludowa Sp. z o.o.
It is one of a few projects in Poland, and the first in Budimex Group, carried out within the framework of private-public partnership. Pursuant to the concession contract, Budimex Parking Wrocław designed and financed the construction of the car park, and it will be its operator until the contract expires, i.e. until the 31st of August 2042.
The car park, open 24/7, will be staffed and monitored.
After a short (only 15-month) construction period, an underground, two-level car park was built next to the Centennial Hall in Wrocław. The first cars will enter the car park on the 1st of August 2014. In total, there are 792 parking spaces, including 273 spaces on "-2" level, 244 on "-1" level and 275 on "0" level, including 30 spaces for the disabled and 20 for coaches.
The project in Wroclaw resonates with the global trend of moving parked cars from the streets and city centres into specially designed parking infrastructure. The undertaking makes it possible to move the parking spaces outside the Exhibition Grounds at the Centennial Hall.
This solution aims to radically improve the landscape of this UNESCO-class object.
Date: 04-08-2014