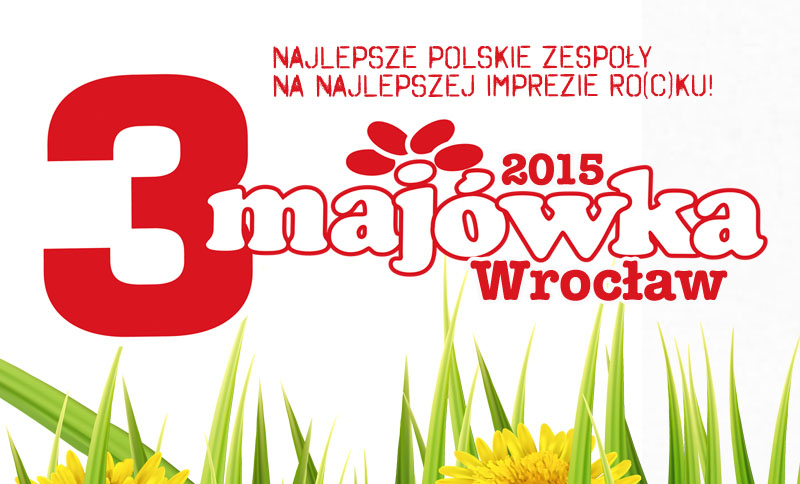 The last days of cheaper tickets for 3-picnic! Only until tomorrow (31 March), you can buy cheaper tickets to the biggest festival in Wroclaw, which will be held from 2-3 May, at lower prices.
3-Picnic in Wroclaw starts the season of outdoor festivals in Poland. This year, changing the location of the concerts – two scenes stand in the charming Pergola areas and Wroclaw Centennial Hall complex.
Day ticket for 3-junket 2015 costs 55 PLN, 2-day pass: 77 PLN. Since April 1, the ticket will cost 65 PLN, and for the pass 88 PLN.
For people outside of Wroclaw will be prepared campsite located near venues (details on page www.3-majowka.pl)
3-Picnic 2015 in Wroclaw – the program:
May 2, 2015 (Saturday)
Pergola 15.00 – Centennial Hall, Wroclaw, ul. Wystawowa 1
EMIR KUSTURICA & NO SMOKING ORCHESTRA, PIDŻAMA PORNO, COMA, ILLUSION, LUXTORPEDA, BOKKA, FISZ EMADE TWORZYWO, MELA KOTELUK, DOMOWE MELODIE
May 3, 2015 (Sunday)
15.00
KULT, HEY, LAO CHE, HAPPYSAD, ŁĄKI ŁAN, NATALIA PRZYBYSZ, CURLY HEADS, XXANAXX, PINK FREUD
Please note that, given the sequence is not the order of performances!
Tickets are available at Empik stores and MediaMarkt in Poland and web sites: www.biletin.pl, www.ticketpro.pl, www.ebilet.pl, www.eventim.pl